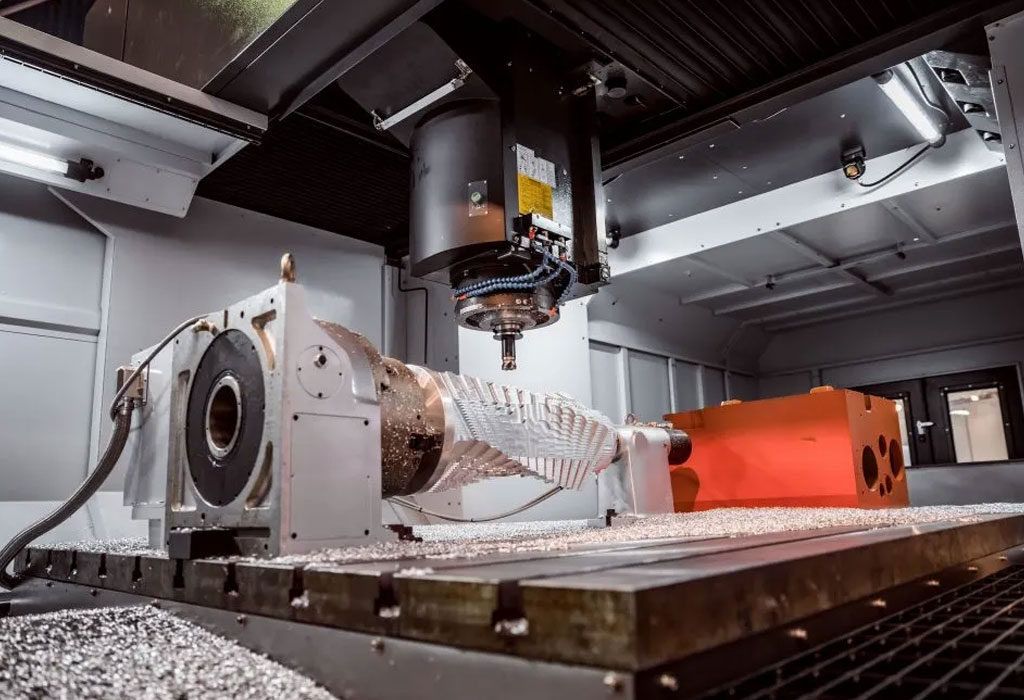 Precision CNC delrin milling service
For precision milling of small parts, our well-trained machinists use the most advanced delrin milling equipment to machine almost any shape, with dimensions as small as 0.010" (0.25 mm), parts as long as 16" (406.4 mm), and a maximum of 8 Inch (203.2 mm) cube parts can be milled up to 4 axes. With our world-class expertise, technical know-how and equipment, our delrin milling staff can handle even the most complex geometric shapes that your design engineer can imagine and help you turn this vision into reality.
Our precision milling expertise
Customers turn to our CNC milling services to meet a variety of needs, from drilling and stamping to the manufacture of round or square parts, to surface treatment and more complex 3D machining. Like our EDM, our delrin milling can even machine grooves as small as 0.010 inches (0.25 mm). We have experience in cooperating with all the most advanced end mill manufacturers, and according to their tool parameters and functions, we can achieve their best depth-to-diameter ratio.
Our delrin milling capabilities allow for effective material removal to produce small and often highly detailed parts in precise size and shape. For complex parts and assemblies, our milling equipment can create keyhole shapes, notches, grooves, groove ends, fillets and other configurations. Our expertise and experience in programming different speeds and feed rates allows us to customize the process to meet your specifications. Our CNC milling equipment runs on multiple axes to accommodate multiple cutting operations while minimizing setup time.
In addition to processing planes, our milling equipment can also be used to produce defined irregular surfaces or complex 3D shapes.
Our flexibility in meeting customer needs
Customers from all walks of life turn to delrin cutting to get our delrin milling services. We manufacture parts for a range of products, from automatic inspection containers and other fixtures, to thin and thick microfluidic partitions, and even harmonica plates and guitar bridges. We also often mill small batches of parts for prototyping or custom component design. In addition, because we can achieve tight tolerances and surface finishes, customers often come to us to add or improve the features of parts with basic shapes that have been formed using different manufacturing processes.
Our expertise in milling allows us to select tools that fit the material and size that our customers want to achieve, allowing us to produce precise parts of the desired shape and size, while maintaining the integrity of milling and tools. In addition, we have the ability to perform hard delrin milling (or high-speed machining, HSM), work hardened steel, titanium and cobalt alloys-as the demand for parts in aerospace and other industries continues to grow, this ability is also increasing powerful.
Please contact us if you need: [email protected]
Delrin CNC Machining Surface Finishes
You can choose a wide selection of metal surface finishing services after machining at Pintejin CNC machining manufacturer to improve the parts appearance, surface smoothness, corrosion resistance and other performance of your Delrin machined parts.
Painting: refers to an altering surface finishing process, spraying paint, pigment, or color to a solid surface as a colored protective layer, and can be done on metal or non-metal CNC machined components of any shapes, usually applied on aluminum, stainless steel and steel alloy parts. The purpose is to improve aesthetic appearance and prevent corrosion or oxidation.
Passivation: a common chemical surface treatment method for steel and stainless steel, to remove ferrous contaminants or use a light coat of protective material to create a shell for enhancing the corrosion resistance or reducing the chemical reactivity.
Electroplating/Plating: a process of using an electric current to reduce dissolved metal cations so that they form a thin coherent metal coating on an electrode, to change the properties of the machining metal surface or build up thickness for undersized parts.
Powder coating/Powder coat: a functional and decorative finish, which is applied as a free-flowing, dry powder, employs electrostatically and then cured under heat, to create a hard finish that is tougher than conventional paint. The main applications including household appliances, aluminum extrusions, drum hardware, automobile, motorcycle, and bicycle parts.
Anodizing/Anodized:an electrolytic passivation process of forming a thin layer of aluminum oxide on the exterior of aluminum CNC machined parts to increase the thickness of the natural oxide layer and protect the metal, as the layer has higher corrosion and abrasion resistance than aluminum.
Polishing: also known as buffing, a process of rubbing the surface of parts or utilizing a chemical action to produce a smooth and shiny surface, make the surface get significant specular reflection or reduce diffuse reflection in some materials.
Black oxide: also known as blackening, gun bluing or hot blackening, a chemical process of forming a black conversion coating on stainless steel, copper and copper based alloys, zinc, powdered metals, silver solder, and ferrous materials, to improve corrosion resistance and minimize light reflection.
Conversion coating :also known as chromate conversion, the coating are used for metals converted to a protective layer through the chemical or electrochemical processes, primarily used as a corrosion inhibitor, decorative finish, or to retain electrical conductivity.
Bead blasting/Bead blast: the process of removing surface deposits by applying fine glass beads at a high pressure without damaging the surface.
Abrasive blasting/sandblasting: the process or operation of propelling a stream of abrasive material composed of high-velocity sand-sizes particles against the metal surface under high pressure with blast equipment like air pressure system, to remove surface contaminants, clean metals or increase a texture, then change the smoothness or roughness of surface.
Pintejin also provides grinding, linishing, industrial etching, and more custom metal finishing service for presenting the best effect of your part.