China Pintejin Delrin Machining Shop is an ISO9001 certified cnc machining supplier. We have a reputation for delighting customers with our sense of urgency, great customer service and efficient communication.
We provide 3, 4 and 5 axis CNC milling, CNC turning with integrated milling, wire EDM, EDM drilling to your demanding specifications and timelines from our delrin machining facilities in Dongguan, China. We have an extensive proven supply chain for overflow, niche processes and metal finishing.
Below you will find a current list of our equipment and technologies used . We are constantly adding new equipment and technologies as demand warrants, but equipment is easy to come by and does not differentiate us. Talent, experience and a passion for manufacturing is the rare commodity today and we hire the best, pay them above market rate and actively recruit and invest in young people with potential.
We know what you care about most is that we deliver your parts on time, protect your intellectual property and the price we quote is the price, regardless of what we have to do to exceed your expectations.
You can trust us to protect your intellectual property
You will find us to be a very communicative and collaborative partner
You can trust us to deliver your parts on time
The price we quote is the price you pay. No bait and switch.
We rarely have challenges meeting our commitments, but if we do, we will communicate them early.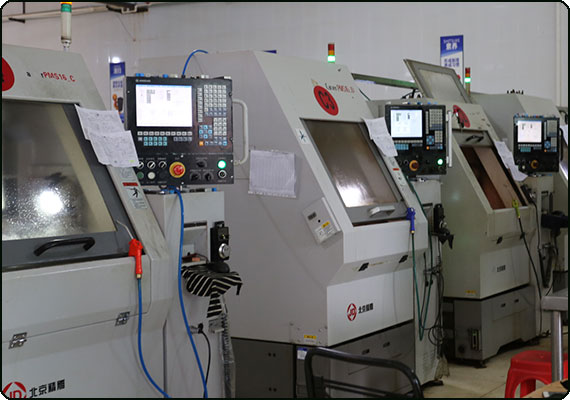 If you are looking for a machine shop, there are many. If you are looking for a trusted partner, there is Pintejin.
Large 3-axis CNC Machining Center (84″ x 32″ x 30″)
5-Axis Machining Center
Turning Center With Live Tooling and Y Axis
Super Speed CNC 3 Axis Machining Center
SS with 4th Axis – Super Speed CNC 4 Axis Machining Center
3 Axis CNC Machining Center
High Precision 3 Axis CNC Machining Center
3 Axis Vertical Machining Center with Pallet Changer
3 Axis CNC Machining Center
CNC Lathe with Large Thru Spindle Capacity
CNC Lathes
CNC Horizontal Saw
Large Travel Wire EDM
High Precision EDM Drill
CNC 3 Axis Milling Machine
Manual Milling Machines
Manual Lathes
Coordinate Measuring Machine in Precise Temperature Controlled Environment
Optical Comparator
Mitutoyo Laser Micrometer
Toolmakers Mircroscope – Precise Inspection of Small Parts
Hardness Tester – Determine Material Hardness
Profilometer
Full Complement of Thread Gages, Ring Gages, Height Gages, Gage Block, Gage Pins, Calipers and Micrometers
Purchasing Steps
Customers visit the website first, and then send us an inquiry on the website by filling in the form.
Our salesman will quote the price to the purchaser after getting the purchase information.
We will send samples to the users after the two sides confirm all the transaction details.
The user is satisfied with the sample, then he will give us the final order.
We will ship products to customers through international logistics.
Please contact us if you need: [email protected]